2018-2021 DODGE CHALLENGER SRT DEMON/HELLCAT REDEYE S1025 FLEX FUEL PERFORMANCE PACKAGE
6349.99
LPP0118022
Livernois Motorsports
PACKAGES
Description
Vehicle Fitments
Are you looking to take your Dodge Challenger SRT Demon or Hellcat Redeye from a fire-breathing beast to a monster that Satan would fear!
If so you are in luck Our S1025 Performance package is our most popular upgrade package for the 2018-2021 High Ouput Dodge Challenger Demon, Redeye, and Super Stock. This package features the necessary upgrades to handle full E85 capability, while offering the versatility of our industry-first Flex Fuel calibration enhancements, all while laying the groundwork for future Livernois Motorsports upgrade packages.
This new bundled package allows for gains of up to 225hp and 230tq when used with E85 fuel!
This install package includes the following products and services from Livernois Motorsports:
Livernois Motorsports Professional Installation
Livernois Motorsports EvenFlo Thermostat

Livernois Motorsports PCM Unlocking Service

Livernois Motorsports Custom Dyno Tuning

Livernois Motorsports Flex Fuel/E85 Upgrade

Innovators West Harmonic Balancer

Appropriate Length Serpentine Belt

Injector Dynamics ID1300X Upgraded Fuel Injectors

Increased horsepower & torque (up to 225hp and 230tq with bundled offering)

Improved shift feel and shift points with Transmission Calibration

Dyno proven air/fuel adjustments

Enhanced throttle response

1-Year Warranty
*Installed by our highly trained technicians at Livernois Motorsports & Engineering*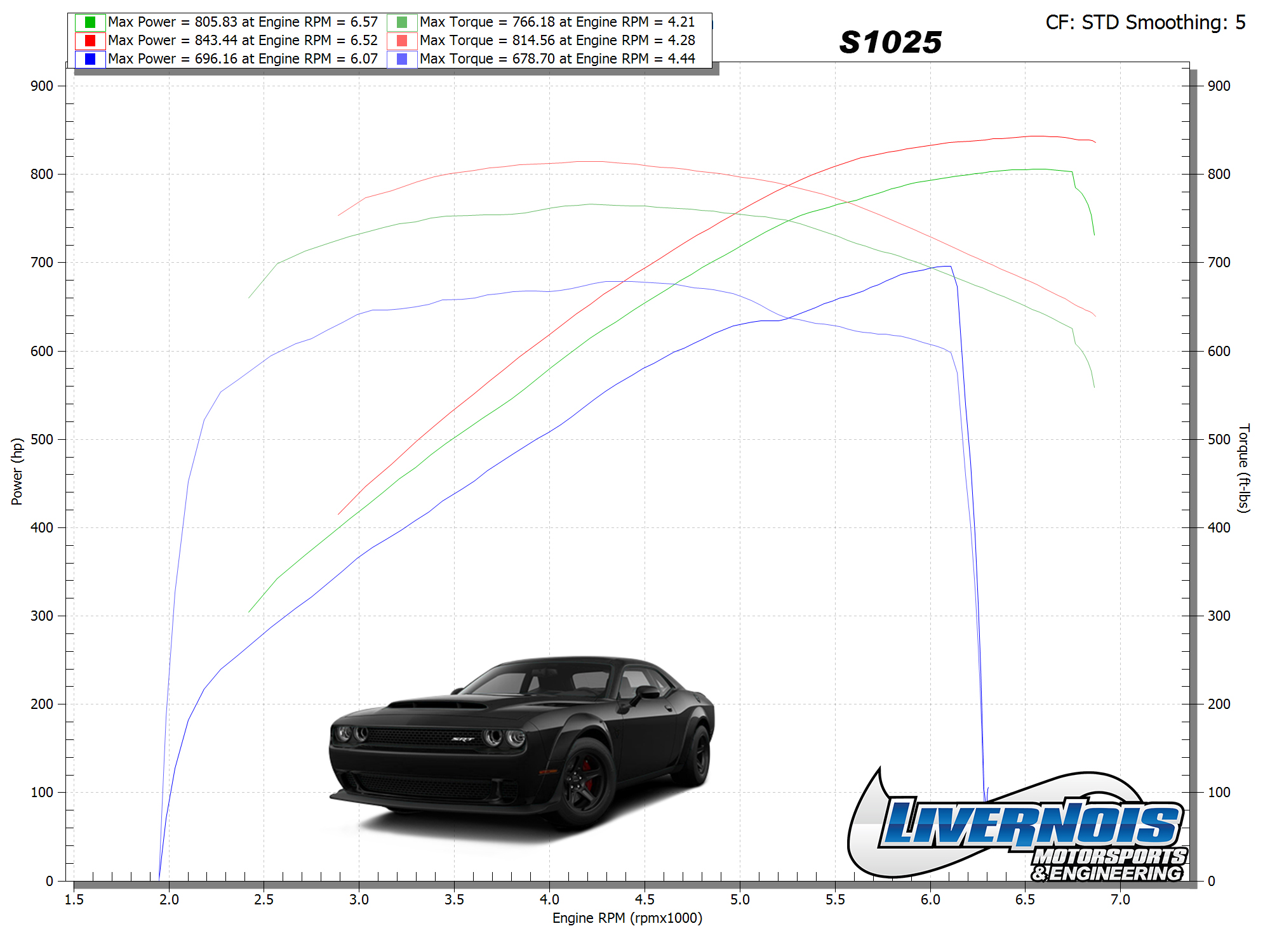 About Livernois Motorsports & Engineering
Livernois Motorsports & Engineering has become best-known for revolutionary tuning and high-end performance products for late model Ford, Mopar, and GM vehicles. The company is proud of its deep roots in the automotive and motorsports industry dating back to its original founding in 1949. Since then the company has expanded its product line to include tuning and performance components for desert racing, SCCA and drag racing. Livernois Motorsports is proud to engineer, test and manufacture its products in the USA. For more information visit www.livernoismotorsports.com or call 313.561.5500.