2015-2017 FORD 5.0 MUSTANG TUNER
599.99
LPP631124
Livernois Motorsports
MYCALIBRAT
2lbs
Description
Product Information
Vehicle Fitments
Product Instructions
Add up to 50 horsepower and 43 Ft. Lbs of torque to your 2015-2017 5.0L Mustang with Livernois Motorsports' MyCalibrator tuning device! Plus E85 Tunes available now too!!
Livernois Motorsports, already established as a leader for firsts and performance in the Late Model world, is proud to announce the release of our NEW custom tuning for the 2015-2017 5.0L Mustang. Utilizing our 93 octane performance tuning, you can see power gains up to 50 wheel horsepower over stock, and 43 additional Ft. Lbs of torque.
Livernois Motorsports continues our dedication, and passion for these vehicles by wasting no time to support the 2015-2017 Mustang. Livernois Motorsports & Engineering was the first ""Tune only" EcoBoost Mustang in the 12's, and the first EcoBoost mustang in the 11's Our same great, record setting tunes can be yours today!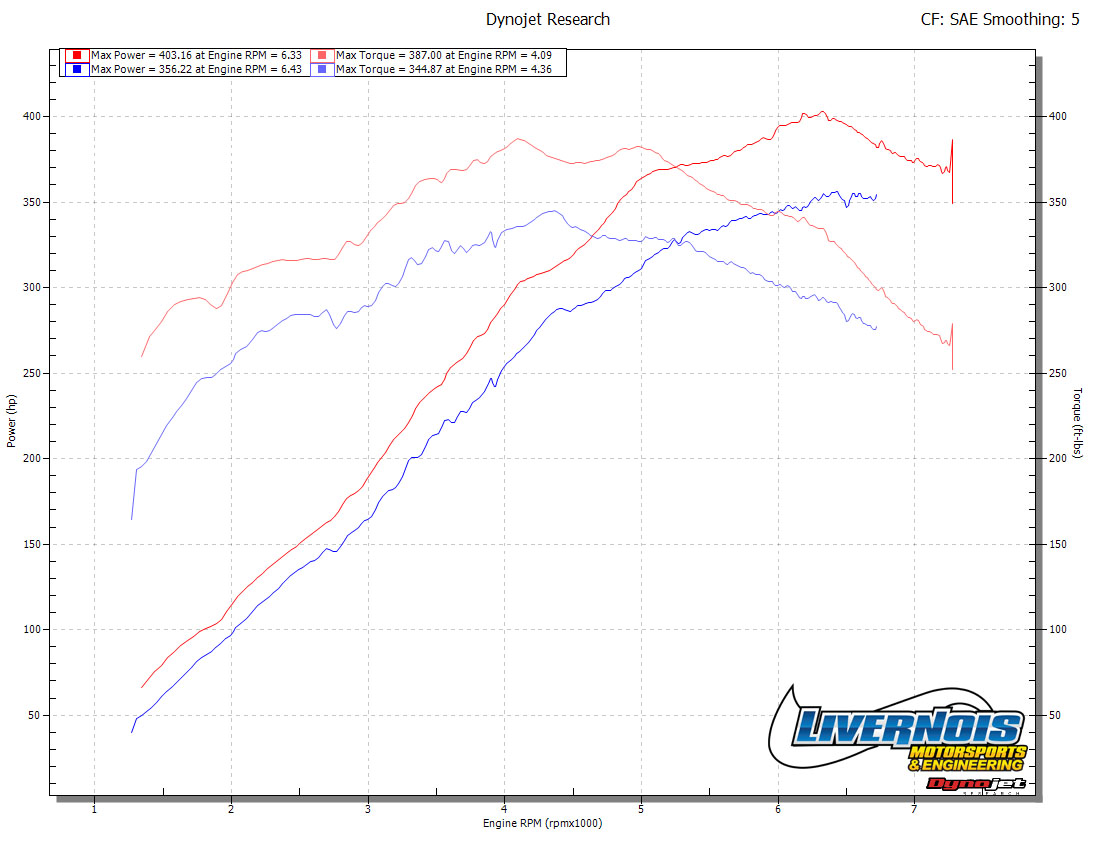 Features:
Gains of over 50hp and 43tq on your otherwise stock vehicle
Custom tuning including e85 via Livernois Motorsports
Increased horsepower & torque
Dyno proven air/fuel adjustments
Enhanced throttle response
Available for multiple fuel octane levels (91 & 93 currently available)
Removed top speed limiter
Read/Clear (DTC) Codes