2020 FORD MUSTANG SHELBY GT500 S1025 PACKAGE - INSTALLED
$2999
LPP0121723
Livernois Motorsports
INSTALLED
Item not for sale in California
Description
Product Information
Vehicle Fitments
Our most popular option for the 2020 Ford Mustang Shelby GT500, the S1025 package offers incredible gains, with very few changes to the vehicle, all with the power and safety offered by using E85 Fuel.
This new bundled package allows for gains of up to 240hp and 150tq on E85 fuel vs stock!
This install package includes the following products and services from Livernois Motorsports:
Livernois Motorsports

Professional Installation

Livernois Motorsports Selected Supercharger Pulley

Livernois Motorsports Selected Cold Air Intake

Livernois Motorsports E85 Tuning Upgrade for 85% Ethanol

1000CC Upgraded Fuel Injectors

Modified transmission RPM limit

Livernois Motorsports Custom

Dyno Tuning

Increased horsepower & torque (up to 240hp and 150tq with bundled offering)

Dyno proven air/fuel adjustments

Enhanced throttle response

1-Year Warranty
*Installed by our highly trained technicians at Livernois Motorsports & Engineering*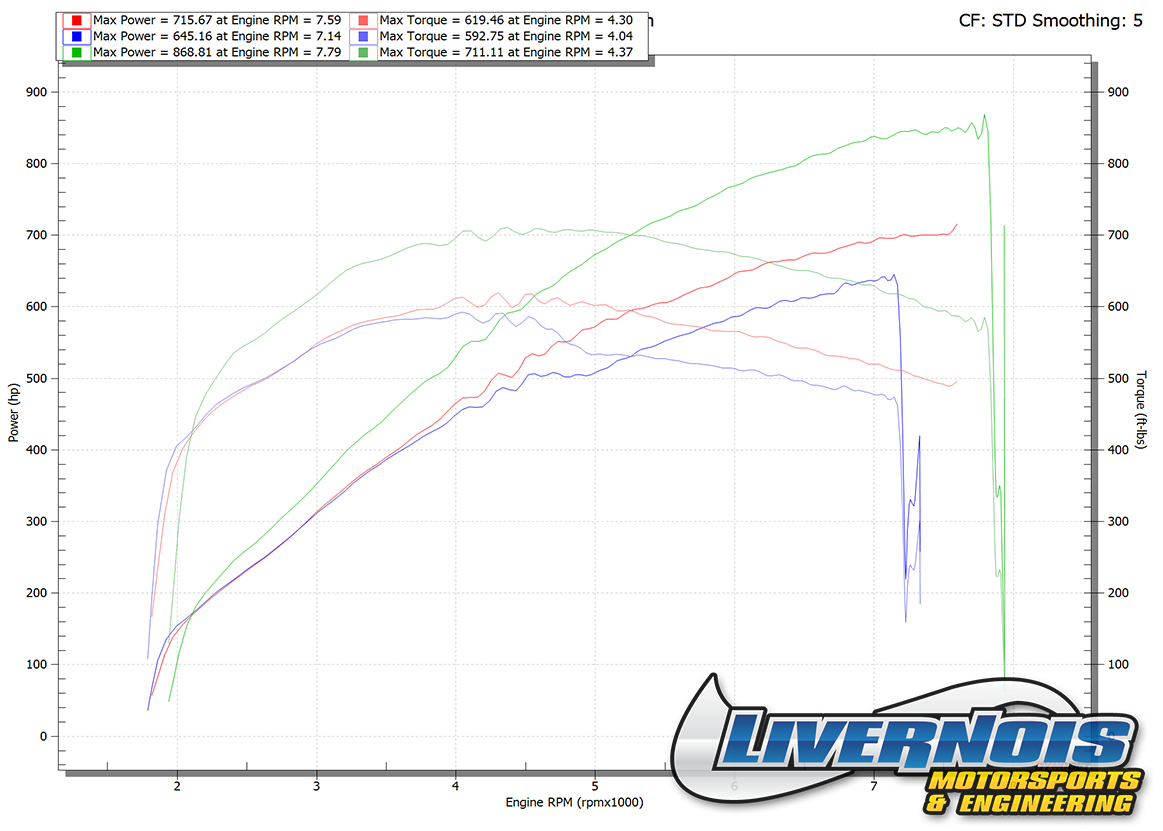 About Livernois Motorsports & Engineering
Livernois Motorsports & Engineering has become best-known for revolutionary tuning and high-end performance products for late model Ford, Mopar and GM vehicles. The company is proud of its deep roots in the automotive and motorsports industry dating back to its original founding in 1949. Since then the company has expanded its product line to include tuning and performance components for desert racing, SCCA and drag racing. Livernois Motorsports is proud to engineer, test and manufacture its products in the USA. For more information visit www.livernoismotorsports.com or call 313.561.5500.