2018-2019 FORD MUSTANG GT WHIPPLE SUPERCHARGER PERFORMANCE PACKAGE - INSTALLED
9179
LPP0118520
Livernois Motorsports
INSTALLED
Description
Product Information
Vehicle Fitments
Our Whipple Supercharger Performance Package for the 2018-2019 Mustang GT 5.0L offers incredible power throughout the RPM range. This package takes an already impressive vehicle and transforms the already potent Gen III Coyote 5.0L into an absolute tire shredding beast.
This Performance Package Includes:
Livernois Motorsports Professional Installation

Stage 1 Whipple 3.0L Twin-Screw Supercharger System

Upgraded NGK Spark Plugs

Upgraded Injectors

Livernois Motorsports Dyno Testing

Increased horsepower & torque (up to 205hp with bundled offering)

Dyno proven air/fuel adjustments

Enhanced throttle response

1-Year Warranty
*Installed by our highly trained technicians at Livernois Motorsports & Engineering*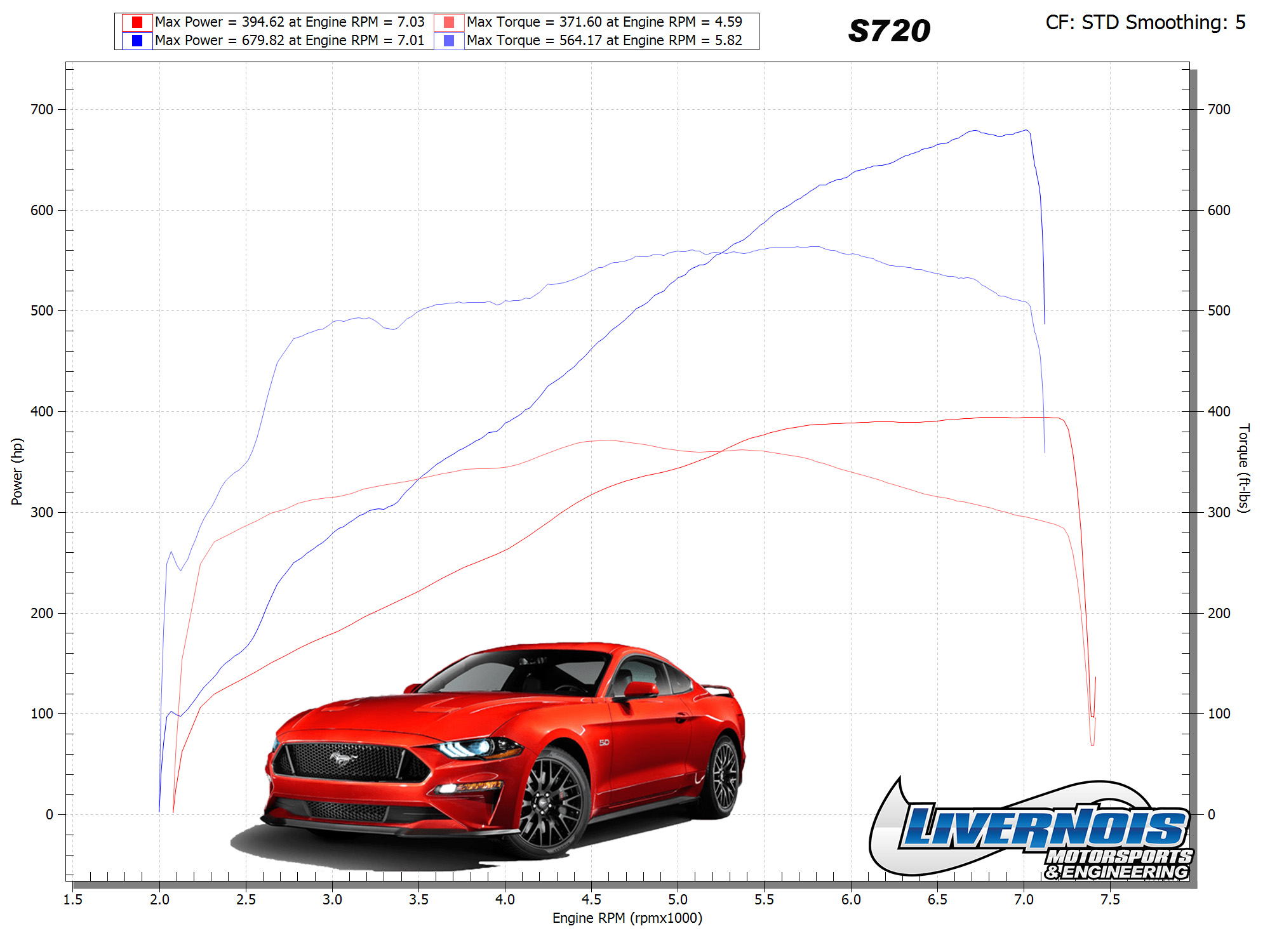 About Livernois Motorsports & Engineering
Livernois Motorsports & Engineering has become best-known for revolutionary tuning and high-end performance products for late model Ford, Mopar, and GM vehicles. The company is proud of its deep roots in the automotive and motorsports industry dating back to its original founding in 1949. Since then the company has expanded its product line to include tuning and performance components for desert racing, SCCA and drag racing. Livernois Motorsports is proud to engineer, test and manufacture its products in the USA. For more information visit www.livernoismotorsports.com or call 313.561.5500.